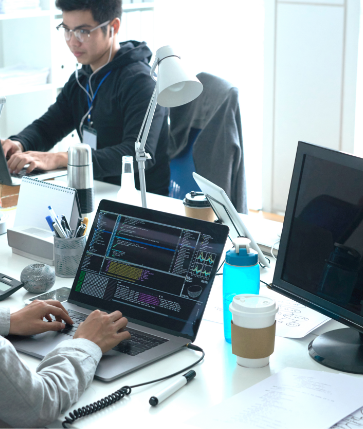 Software Outsourcing
Tri Nghia Tech with software engineers with more than 15 years of experience working in software outsourcing for US, UK and Singapore customers. We provide solutions and resources for on-demand software construction projects from customers.
We are currently implementing software outsourcing projects with competitive prices and high quality with the following technologies:
Technology of Microsoft: .NET, C #, VB.NET, ASP.NET MVC / MVVM, SharePoint, Dynamic CRM, WPF, WCF, SQL Server, MS Reporting Service, SharePoint, Office365
Mobile applications: Android, iOS, Xamarin, React Native
NodeJS / ExtJS / ExpressJS
Portal / Website: User interface design and experience (UI / UX), PHP / WordPress / CodeIgniter 3, Umbraco, ASP.NET MVC, nopcommerce, Angular, Boostrap
We offer a full range of services in software outsourcing projects including:
Consulting services
Building Solutions, Testing & Quality Assurance
Integration & Maintenance
Operation support
Convert and manage Data
How can we help you?
Drop us a line or two!