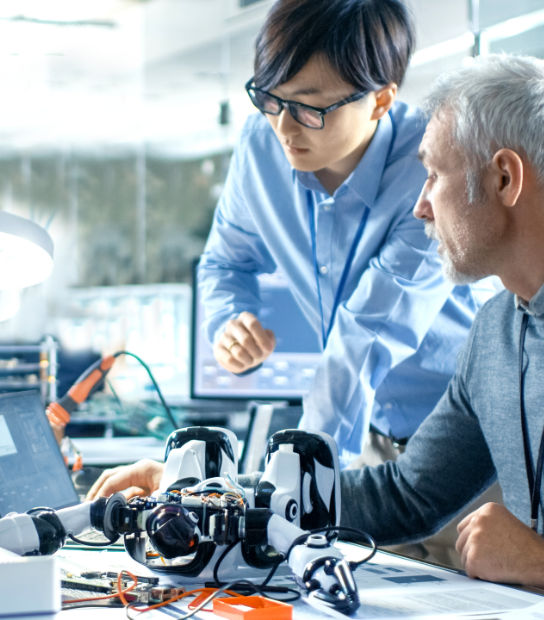 Consulting and providing software solutions for Enterprises
Consulting and building corporate governance solutions
Tri Nghia's team has more than 15 years of software development experience for customers from many different markets: USA, UK, Singapore and Vietnam. With the experience of building applications for foreign businesses in many fields:
Finance

Manufacturing

Transport

Online training

Civil construction

Customer relationship management

Sales / Purchase Management

Tour Management

Asset Management

Web portal / Website
We look forward to introducing, consulting and building solutions for small and medium enterprises in Vietnam.
Currently we consultancy, build software for enterprise management with competitive cost and high quality based on the latest technology platforms:
Management systems used on Microsoft technologies: .NET, C #, VB, ASP.NET MVC / MVVM, SharePoint, Dynamic CRM, WPF, WCF, SQL Server, MS Reporting Service

Mobile applications: Android, iOS, Xamarin, React Native

Artificial Inteligent (AI): Images and Objects detection applications

Website, portal (WordPress, CodeIgniter, Laravel)
Some solutions have been implemented for domestic and foreign customers
1. Monitor and report automobile maintenance and repair activities
We provide a comprehensive solution including hardware and software to monitor, alert and synthesize reports of repair and maintenance activities. Force tightening procedures are controlled by a device to ensure workers tighten and sufficient force on the components of the vehicle during the maintenance process. Data is displayed in real time on the monitoring screen and there are detailed statistical reports over time. The solution has been applied in large automobile factories in Vietnam.
2. Manage assets, equipments and monitor the process of repairing equipment for customers
A Web-based software solution that allows the management of all units' assets and equipment. Assets include fixed assets and equipment sold or leased to customers. Request for equipment repair and maintenance are created and automatically assigned to relevant departments and individuals for processing. The whole process is done according to the process. Processing results are stored and searchable quickly. Equipment maintenance schedule is also automatically reminded to the staff in charge.
3. Managing and operating tour management system
A full solution to manage the entire operating process of a travel-tourism company with the following processes:
- Make estimates and approve Tours
- Settlement Tour
- Manage tour guests
- Book related services with suppliers
- Booking tickets, visas
- Management reports (revenue, profit, expenses, sales bonus)
4. Managing renting and leasing services for river transportation company
A Web-based solution helps businesses manage all services of leasing and leasing river transport. Modules include:
- Supplier management
- Service management
- Sales Manager
- Purchase manager
- Reporting system (revenue, debt)
5. Radio loudspeaker over the internet (IoT)
An IoT solution builds a new generation radio system over the Internet. The whole radio station system is centrally managed through a central software.
The terminal automatically receives the broadcast schedule, content from the server via 3G / 4G and transmits information to the speaker. Terminal can operate outdoors, using electric power or solar battery.
The Control software allows to manage all terminals at different levels:
- Schedule broadcasting
- Broadcast online (livestream)
- Transfer content from another source or channel
- Management and control of equipment
- Track broadcasting history
How can we help you?
Drop us a line or two!